Having never been to Germany, I was quite excited to spend three days in Munich! Somehow, it was exactly as I imagined it would be—both modern and quintessentially Bavarian all at the same time. We arrived on a Sunday, when all of the shops and attractions are closed, but of course all of the beer halls and restaurants are open. After a well-deserved nap and some wandering from our hotel in Sendlinger Tor to Marienplatz, our first stop was the historic Hofbrauhaus, where the atmosphere is lively and the beers are enormous!
It seemed that Munich came alive on Monday! We began the day at Viktualienmarkt, the daily food market and beer garden near Marienplatz. We wandered for an hour eyeing the various stalls of fruits, cheeses, and of course, meats.
A quick stroll back through Marienplatz and past the iconic Glockenspiel brought us to Kaufinger Strasse and Neuhauser Strasse, the main pedestrian shopping corridor, and the way to the lovely Frauenkirche and St. Michael's Church.
We kept walking towards the Hauptbahnhof to meet for our afternoon walking tour with Radius Tours. We couldn't visit Germany and not learn a bit about its World War II history, so we chose the Third Reich walking tour. I am admittedly lacking in historical knowledge, and it was an interesting (although sobering) tour. For example, did you know that Hitler gave one of his first big speeches in the ballroom of the Hofbrauhaus?
The walking tour also took us to the War Memorial and White Rose Memorial. I was unfamiliar with the story of the White Rose, a student-led initiative that opposed the Third Reich, the most recognized of whom were captured and beheaded in 1943. Incredible courage by mere students, in the face of most certain death.
A visit to Munich isn't complete without a tour of Neuschwanstein Castle, and we spent our final day in Germany at the castle. Read all about getting to Neuschwanstein from Munich!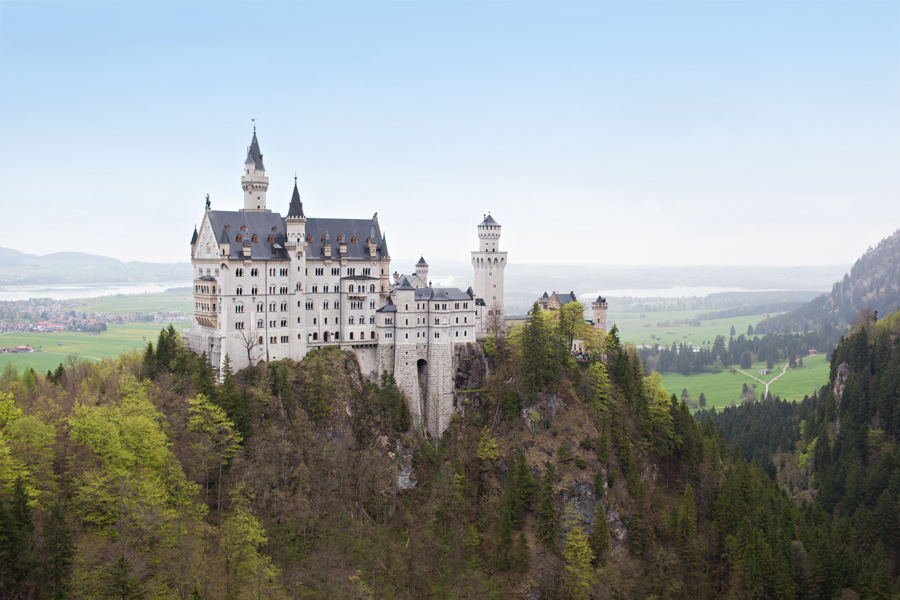 The Details
Walking tour: Radius Tours
[email protected]
Opposite from tracks 32-34 at the Hauptbahnhof