After making the drive from Boston to Montreal, we immediately familiarized ourselves with our home for the next few days by hitting the streets in search of a delicious meal. Having done our research prior to the trip, we were looking forward to trying as many of the amazing dining options as we could. After wandering down Mont Royal (the main street of the trendy Plateau Mont Royal neighborhood where we stayed), we happened upon a quaint little restaurant with the cutest decor and logo, Grenouille. We enjoyed a long, leisurely dinner before heading to Le Lab, known for its specialty mixologist cocktails.
Wanting to venture out of our neighborhood and into the city, we hopped on the metro and headed to Jean Talon Market where we bought local, fresh ingredients (including cheese from Fromagerie Qui Lait Cru) for a picnic. After lunch we took the metro back to our neighborhood and walked the mile or two trek to Old Port. Along the way we enjoyed the beautiful architecture and residential neighborhoods. We took our time, stopping to shop and enjoy a tea/coffee break on the outdoor patio of Creme de la Creme.
The final day of our stay was met with more eating and wandering, eventually making our way up to Parc Mont Royal to take in the spectacular views of the city. We walked a bit more though Blvd St Laurent and St Catherine, shopping along the way. We couldn't help but notice that Montrealers are very smiley, joyful people. For the evening, we headed back to Old Port and enjoyed wine at L'auberge St Gabriel.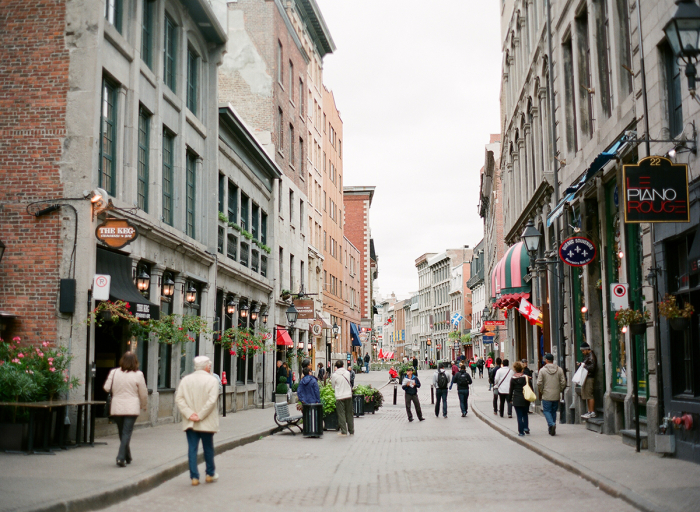 Helpful Hints
Laura Ivanova is a film wedding photographer who loves adventure. When she's not traveling or photographing weddings she enjoys relaxing at home with her husband and two pups and attempting to cook delicious instagram-worthy meals.