With such a tranquil and gorgeous setting, it's no wonder that Chateau Ventenac is a first choice location for many writers, artists, cooks and coaches to reflect, recharge and run workshops and retreats. This Autumn I returned to the beautiful village of Ventenac-en-Minervois in the South of France for a personal development retreat held at the historic venue. Set along the Canal du Midi in the Languedoc Region, Chateau Ventenac looks out onto both vineyards as far as the eye can see, as well as the beautiful Pyrenees mountains in the distance. One can't help but be completely in awe of the surrounding scenery.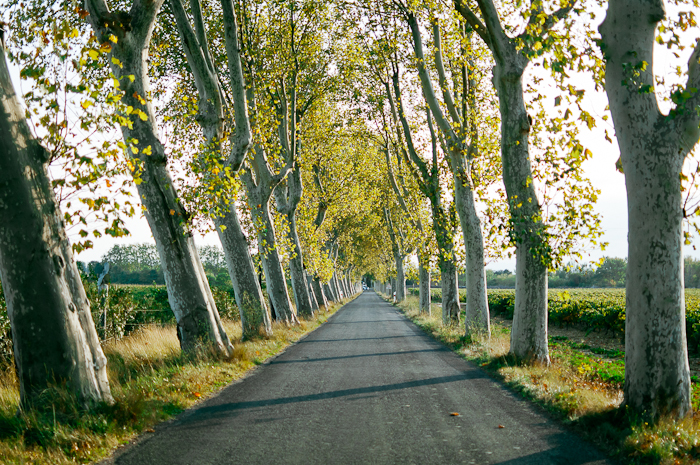 Ventenac Wine Cave is a two-minute walk from the Chateau, selling the most delicious local wine, artwork, glassware and more. One can come in for an informal wine tasting or book in advance to have a tour. The architecture is truly beautiful and I especially love the fairytale-like tower! We so enjoyed the wine from here, especially whilst watching the sunset from the balcony of the Chateau.
I loved spending afternoons walking along the peaceful tree-lined canal, sitting on the warm, sun soaked marble steps by the hump-back bridge, or simply wandering the sweet little residential streets with my camera!
Stay
Chateau Ventenac
17 Cour du Château, 11120
Ventenac-en-Minervois, Aude
+44.0.777.320.6344
Details
Just a short walk from Chateau Ventenac, book a tour at the Ventenac Wine Cave for a history in the region's viticulture.
Becky Rui is a portrait and wedding photographer based in the UK and working internationally.