India is a whirlwind for the senses and a complete overload of colors, smells, sites and experiences. I had my first hint of this upon boarding the 18 hour flight to New Delhi – a flight packed to the brim with people, crying babies, herbaceous aromas and bright silks. My friend and fellow photographer, Sara, was commissioned to shoot a lavish five-event wedding in the Lake City of Udaipur in the state of Rajasthan and I joined her on the trip. We gave ourselves four extra days to see both the sites of this city of lake palaces and to explore new and old Delhi.
This collection of images was taken in and around the city of Udaipur and includes the Leela Palace Hotel, the Lake Palace, Jag Mandir Island, the City Palace complex and the narrow, bustling streets of downtown surrounding the Jagdish Temple. It also includes a day in Delhi visiting the tallest minaret in India (Qutub Minar), the textile market of Dilli Haat and the Old City – a labyrinth of tiny pathways, harrowing rickshaw rides and marketplaces. Our visit was brief but full and was a visual explosion that has left me still recovering, yet wanting more.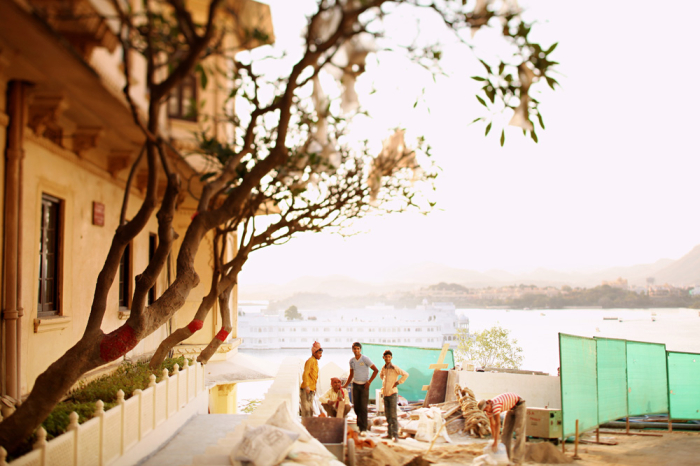 Stay
Leela Palace Hotel
Lake Pichola, Udaipur 313001 India
+91 (294) 670 1234
Michele M Waite is a wedding and lifestyle photographer based in Washington. Visit her blog for more images from her journey to India.