I'm a true traveler at heart. I always find myself wanting to go to the furthest reaches of the planet and the farther, more remote, more undiscovered the place the better! With that said, I've never given Mexico much thought. I've been all over the world and always considered Mexico to be the close, easy, cheap place where American tourists went when they weren't brave enough to venture elsewhere. But when I was flown to the Mayan Riviera to shoot a wedding, I was of course excited to see somewhere I'd never been. Being the explorer that I am I took an extra five days to see a little extra. I'd been hearing a lot about Tulum and the thought of yoga, azure beaches, tacos and tequila sounded right up my alley.
Travel always teaches us something new and I am so happy to have put to rest my previous stereotypes of Mexico. I've found one of my new favorite places to visit and I hope to return year after year to the magical place that is the Yucatan Peninsula.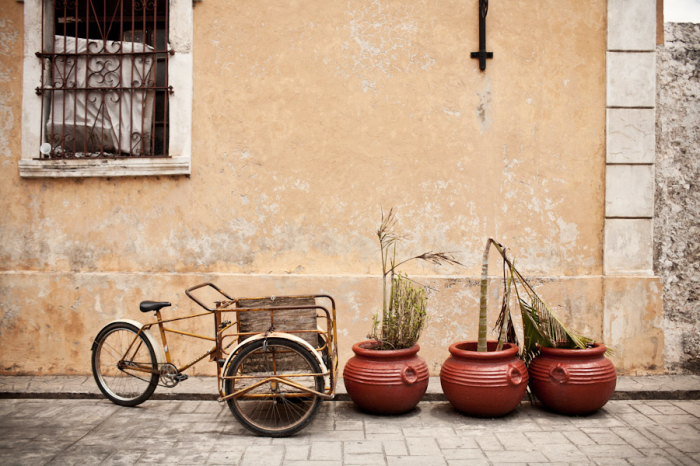 One of the loveliest things to discover about Mexico was that it's a great place to take my daughter. She was just one year old at the time and I've never been anywhere so hospitable and accommodating to traveling with a babe. I was awestruck to find such a wonderfully warm-blooded and family-loving culture. It truly makes for a great place to travel with kids.
Staying at the Zamas Hotel was perfect and my eco friendly, thatched beach cabana was exactly the vibe I was looking for. The hotel had a great beachside restaurant with live music and dancing every night of the week. I was lucky enough to have a word of mouth recommendation to check out both Hartwood and El Tabano as great eating spots (and neither disappointed!). I also found that nearly every street-side taco stand was absolutely delicious and worth the stop. Another recommendation was to drive about two hours inland to Valladolid, a far less touristy colonial town in the heart of the Yucatan. I loved walking the cobblestone streets and taking in all of the pretty pastel architecture. There's also a great centote in the area called Zaci that again was amazing to discover since it was nearly devoid of other tourists.
Stay
Zamas Hotel
1.415.387.9806
[email protected]
Helpful Hints
Enjoy a meal at the Hartwood and El Tabano.
Take a day trip to Valladolid.