When my husband and I booked a photo shoot on the beautiful east side of Oahu, we decided to extend our trip a few extra days to explore the island. Our days were spent eating fish tacos, visiting the North Shore, and drinking from more than a few cold coconuts!
Since we were only on the island for a week we watched every sunset and tried nearly every coffee shop we could find (Coffee Gallery was our favorite!). We even spent a fair amount of time searching for film location sites from the television show LOST!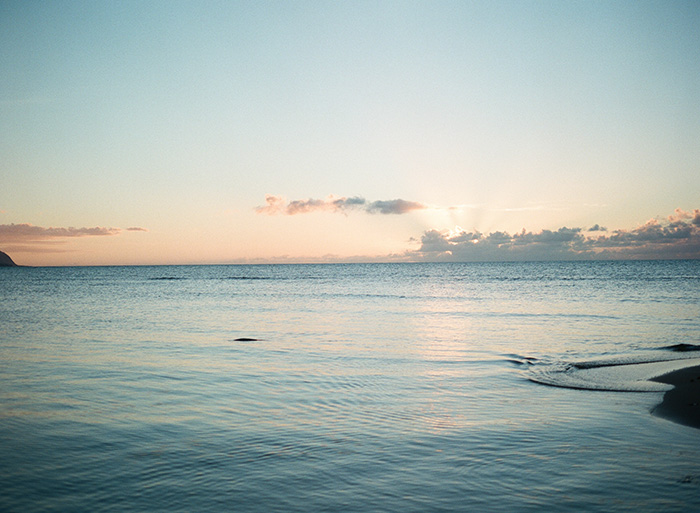 Our favorite part of the trip was our hike up Olomana Peak, a mountain near Kailua. The hike was one of the hardest I've ever done and included rock climbing and steep slopes on both sides as you reach the top. It's only a mile hike, but it's straight uphill. Fortunately for us, the views from the top were more than worth the hard work it took to get there!
Stay
While on the island we stayed at the cutest vacation rental from VRBO.
The Details
Try the food at Kalapawai Café, it definitely won't disappoint!
For truly spectacular views of the island, make the one mile hike up the Olomana Trail.
Make sure to enjoy a few cups of Hawaiian coffee while on Oahu. We suggest Coffee Gallery!
Laura Nelson is a film photographer based in Oregon.