About a year ago, I was lucky enough to travel to Venice with a group of equally enthusiastic female photographers, my Contax camera and a bag full of black and white film! Even on the bleakest of winter days, the colors of this beautiful city never cease to inspire me. But having been fortunate enough to visit Venice a few times before, I wanted to challenge myself to look at the city in a new way. At times it was very frustrating limiting myself to monochrome, but I'd wanted to get to know black and white film better and this was a great way to approach my frames differently. Instead of looking for color, I was looking for contrasting tones, strong lines and patterns.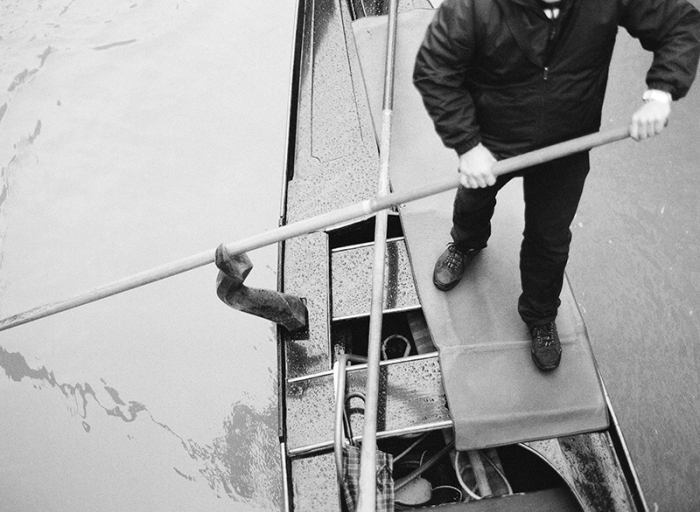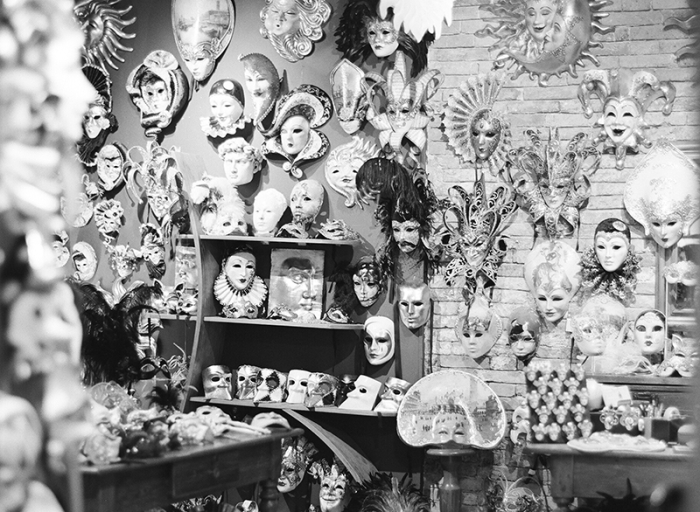 This was also the first time I had seen Venice flood, and what a sight it was! It's the most incredible thing to see a city slowly sinking under the rising sea level. Walkways disappeared beneath the gently lapping water and cheap wellington boots were on sale outside almost every shop. Watching people shuffle along slim walkways across Piazza San Marco from the rooftop of the Cathedral was a sight which will certainly stick with me. As I was standing there, I really couldn't imagine another city where such an inconvenience would be tolerated. There truly is nowhere quite like Venice!
The Details
Victoria Phipps is a social photographer with an eye for a story and a soft spot for film. Specializing in wedding and lifestyle photography, she also loves to travel and explore new places – always with a camera in hand.