We were lucky enough to visit Cambodia after two amazing weeks in Thailand. We flew to Siem Reap on a short, easy, and inexpensive flight from Bangkok. Upon arriving in Siem Reap, we made our way to our hotel, the Golden Temple Hotel. This small boutique hotel had the friendliest staff, very clean and cozy rooms with wood floors, a fantastic restaurant, a refreshing pool and an excellent spa. Every visitor received a complimentary massage during their stay, and every time we arrived back at our hotel from the day's journey, we were greeted with a traditional tea, a cold glass of water and cooling towels. Best of all, the hotel was in a perfect location, only 3-5 minutes walk from the old town and market area. Siem Reap's main attractions are the Temple of Angkor Wat and the ancient city of  Angkor Thom, which are part of the Angkor Archaeological Park. The park was declared a UNESCO World Heritage site in 1992.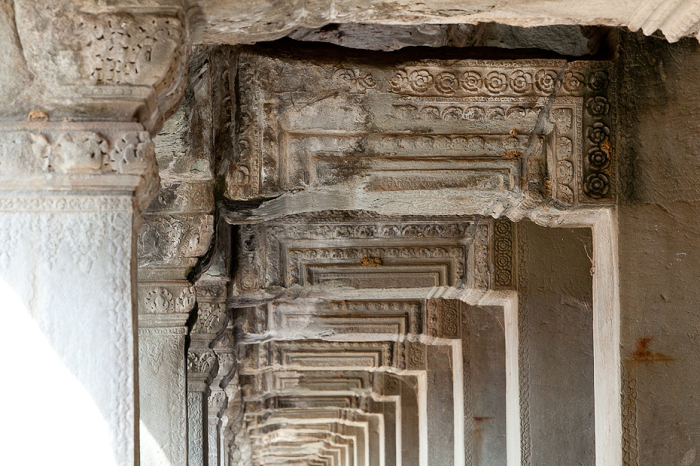 However, we found that there is so much more to see in Siem Reap! We took advantage of the free bicycles offered by our hotel and spent a day driving through the local neighborhoods. We ventured down a road running parallel to the river, which took us past small temples and schools, through rice fields and lotus plantations, and all the way to the big Tonlé Sap Lake.
We watched children come home from school in their uniforms, kids playing and taking a bath, and mothers cooking. Every now and then we stopped at one of the tiny stores along the road to buy some refreshments. Chickens frequently crossed our path and cows were resting in the shade. The locals are extremely friendly and especially the kids will wave at you and smile as they see you coming.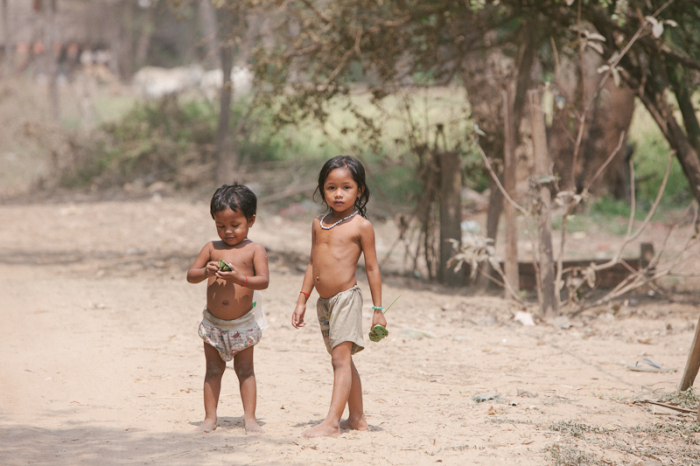 When we arrived at the lake, we could see local fisherman fixing their nets as well as watch a group of men build a new ship. It was really fascinating to be in the middle of the locals for a day and an experience I would not want to miss.
Stay
Golden Temple Hotel
7 Makara road
[email protected]
Helpful Hints
As in most places around Siem Reap, children will most likely "ask" you for money as you pass by. It's good to bring something else to give them instead. We purchased crayons at the local market. It is said to not be good to give these children money as it might keep them from going to school if they discover they can make money by peddling.
Upon arrival at the lake, you will reach the Chong Khneas pier where you will be offered to take a boat to see the floating villages. I recommend that you do not accept the ride, as you will be taken to a school or church and pressed to donate food or money. If you plan to explore the swimming villages, instead take a day tour to Kampong Phluk in canoes, where you will ride among low mangrove trees, and visit a lush bird sanctuary, called Preak Toal.