Last August one of my closest friends came to visit Portugal. One thing we always seem to end up doing when we're in the same place together for longer than 24 hours is pack a tent and hit the road – it's our thing and we're getting pretty good at it! The first time we did a "Thelma and Louise" was in 2006 and since then we've road-tripped a few more times (once even including our men in the adventure). On this Portuguese version we left the boys at home for three days of camping, surfing, swimming and sun.
We started off in my adopted hometown of Ericeira, a small fishing town on the Atlantic coast about 40km north of the capital, Lisbon. Ericeira is well known in surfing circles as having some of the best waves in Europe and is fast gaining popularity as a mainstream surf destination. We began our trip at the São Julião beach and headed south, following the coastline past the cliff-hugging village of Azenhas do Mar before finally reaching Cabo da Roca – the western-most point of continental Europe. From here we headed into Lisbon, crossed the Tagus River and hit the highway south to Setúbal where we caught the ferry across the bay to the Troia peninsula. We then continued our trip south, again following the coastline until we reached the campsite at Galé beach where we would spend our first night.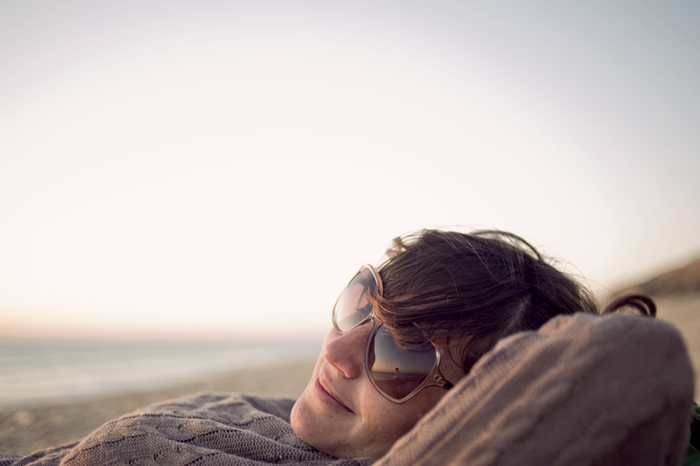 Day 2 found us officially entering the Vicentine coastline (Costa Vicentina), the relatively undiscovered southwestern coast of Portugal and land of great surf and wide-open spaces. We started off with an early morning swim before hitting the road in search of some waves for my long-board toting, partner in crime. After lots of meandering and brief stops in Sines and Porto Covo, we hit the beach again at Praia do Malhão where Tara surfed for hours and hours. And I? Well… I alternated between floating in the ocean and sleeping on the warm sand. Surfing just simply requires far too much exertion for my liking! We spent the night in a campsite right by Malhão beach.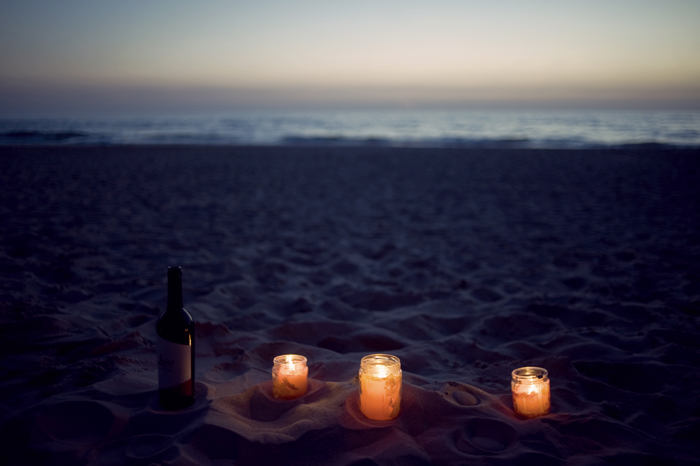 The third day of our trek took us from Praia do Malhão down to Sagres, the southwestern corner of Portugal and the end of our trip. We meandered along, stopping for a while in Vila Nova de Milfontes, Zambujeira do Mar, and Carrapateira.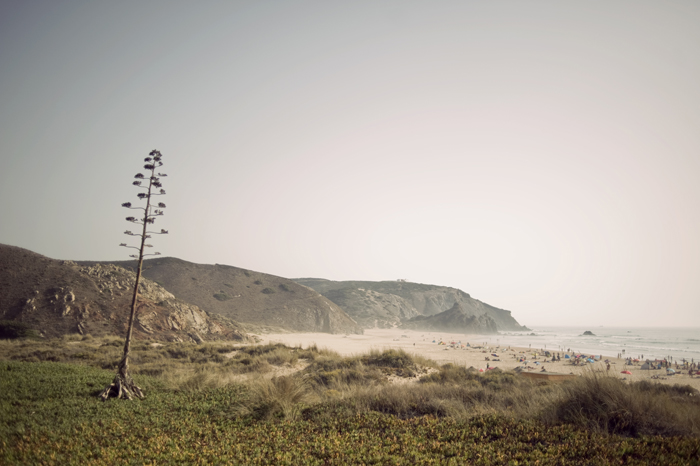 While on the last stretch of road before reaching our campsite we saw a cute sign for a little village called Aldeia da Pedralva and decided to take a detour. While at one point this village had been almost completely abandoned, the current owners of much of the property have spent years tracing down past homeowners before buying and restoring the houses to their former glory – a painstaking task that continues to this day! The restored homes are now available for holiday rentals and form part of a tourism initiative bringing new life to this almost forgotten little village on the Vicentine coastline. We spent our last night in the campsite at Sagres, the southwestern point of continental Portugal and the final destination of our summer road trip.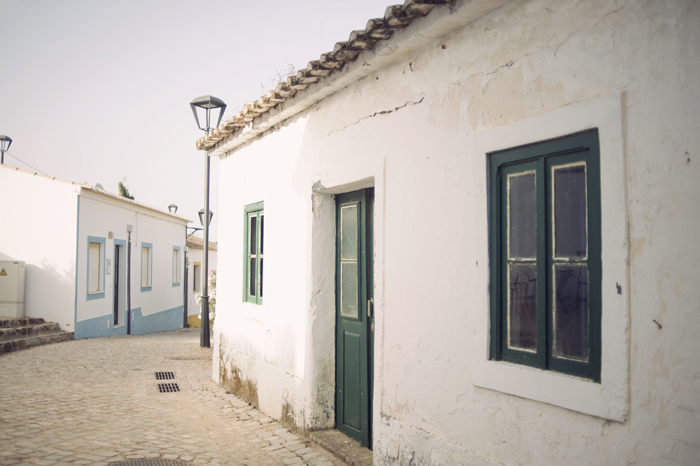 Stay
Gale Beach Campground
Fontaínhas do Mar
7570-689 Melides
[email protected]
+351 269 979 100
Malhao Beach Campground
[email protected]
+351 283 890 100
Sagres Campground
Cerro das Moitas
8650-998 – Vila de Sagres
+351 282 624 371
The Details
View departure times and purchase tickets for the Setubal to Troia Ferry
Vicentine Coast Official Tourism Website
Information on the Aldeia de Pedralva Village
Photographer, traveller, artist…. and dogwalker. Kerry Murray is based in Ericeira, Portugal but is also occasionally found in Cape Town, South Africa. She is one half of Piteira Photography, a husband & wife wedding photography team.