I recently was lucky enough to enjoy a relaxing getaway to Indonesia. Our first hotel in Bali was the Beskih Beach Resort and our first stop was a sunset stroll through the monkey temple at Uluwatu. Uluwatu is a Balinese sea temple, not far from the popular beaches of Kuta and Sanur (where our hotel was located).
Just after the sunset we were lucky to see the Kecak performance, a sort of live theater without instruments. It was simply amazing and was a once in a lifetime experience that completely blew me away.
To end the evening we chose a live seafood dinner on the beaches of Jimbaran. The pictures don't do it justice as it was so dark, but the experience was unparalleled – especially because we spent the day on the beach getting manicures before devouring the shell-fish as though it were our last meal. But on vacation, I wouldn't have it any other way!
Our next Bali destination was Ubud, a type of magical place that is hard to put into words. Known as the cultural center of Bali, it is best thought of as the destination featured in Eat, Pray, Love.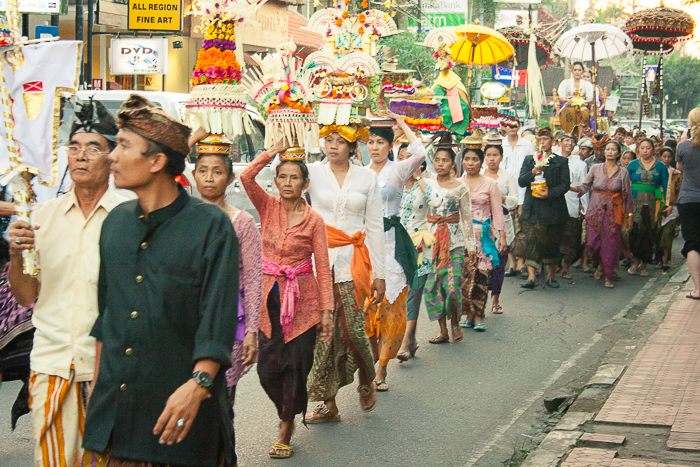 Our first stop in Ubud was a visit to a nearby farm where we sampled the most expensive Luwak coffee in the world. We then washed the coffee down with Arak, an anise flavored alcohol likened to grappa. After being dropped off at Ubud Dream B & B, our home for the week, we were instantly greeted out front by the cutest little boy. I highly recommend this spot if you are looking for a homestay sort of experience.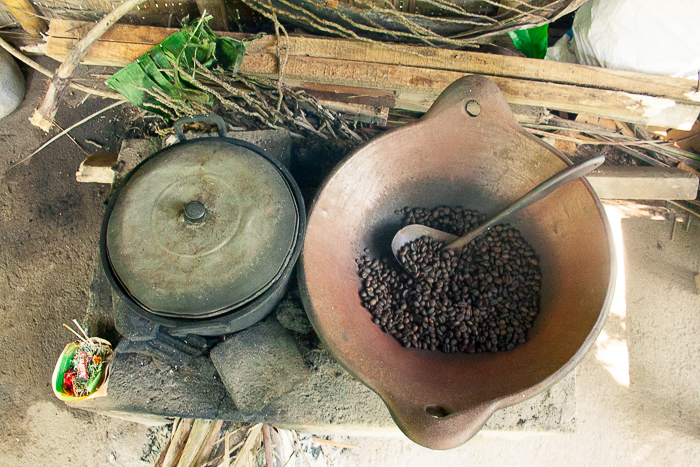 A few other activities we enjoyed in the area included going to the main market to see exotic spices and buy souvenirs, visiting a renowned mask maker to learn about masks and to see how Balinese families live on shared compounds, and enjoying a traditional massage and flower bath at Putri Bali Spa.
Behind Balinese homes live miles of narrow paths nestled between acres of rice paddy fields, accessible only by moto or foot. If the jungle and country had a child, Ubud would be it. We discovered a few of these infinite rice paddy fields just before sunset and were instantly smitten. Our post–paddy discovery was rewarded with drinks templeside at Cafe Lotus. To top off the our first evening in Ubud, we then stumbled upon a more informal, village cremation. Little did we know that this would be just the beginning of an amazing journey through Bali.
Stay
Beskih Beach Resort
Jl. Danau Tamblingan No. 45,
Sanur, Bali 80228
Ubud Dream B&B
Jl. Monkey Forest , Gang Mandya no.2
Ubud, 80571, Indonesia
+62.821.467.44780
The Details
Trying the notorious (and expensive) Luwak coffee when in Bali is a must. We recommend the Bali Pulina farm, which places a strong emphasis on sustainability and fair treatment of animals.
Putri Bali Spa. At $40 for a 5-hour spa treatment, the price cannot be beat. I highly suggest the rose bath!
Helpful Hints
For those wanting a local guide, I definitely recommend Made Mudana ([email protected]). He is English speaking, cheeky, and incredibly knowledgeable about Balinese culture. At the last minute we told him we wanted to go to the village healer and he took us to the best guy he knew. We ended up being the only Americans there!
Ilene Squires specializes in destination weddings and lifestyle portraits and shares her time between Harlem and Los Angeles. With a seasoned passport, capturing the essence of time and place has become a huge influence on her body of work.