Norway is so special to me as it holds my history and my heritage.  My father was born in the city of Stavanger so to visit and explore such a beautiful place as an adult, to love and to appreciate it, was truly an honor.  Fresh seafood, expansive landscapes, towering fjords, lush greenery, and warm, welcoming people abound here.
Bergen is where my father's family is from and the city itself is teeming with life.  A local fish market welcomes visitors at the mouth of the port where one can take the Funicular to the top of Fløyen Mountain for a spectacular city view.  It was evident that the people of Bergen are very proud of their cultural heritage as it was preserved beautifully throughout the city.  The white house pictured below is the home where my grandfather grew up.  It's on its own island and he actually had to take a rowboat to school every day!  He said he had a dog that would walk with him every morning to his boat and wait for him on the shore until he arrived home in the afternoon. My grandfather (who has now since passed) talked about how the sea truly was an integral part of his family's life.  It was their food, their landscape, their transportation and their lifeline.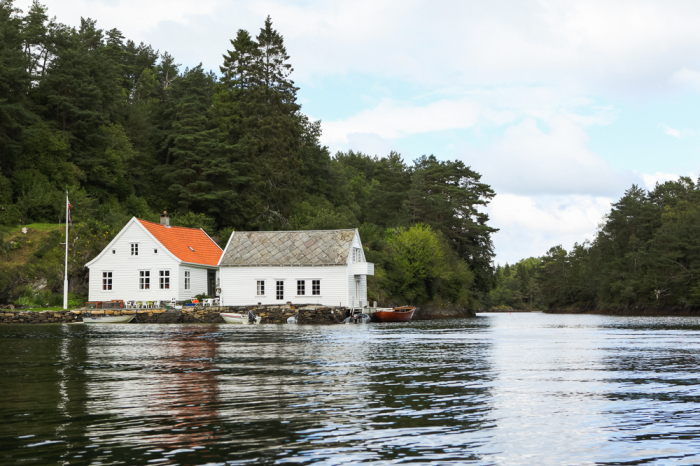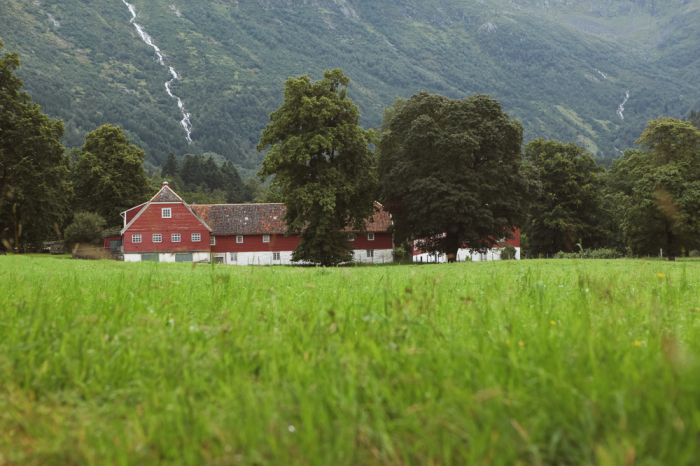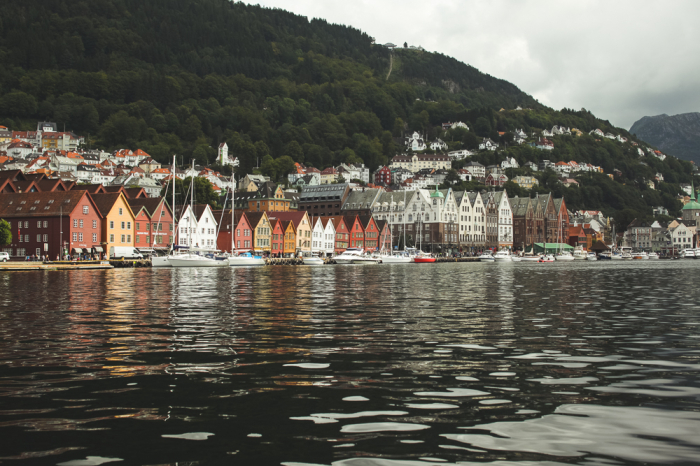 I think the most beautiful part of the trip was our tour through Rosendal. It's home to the historic Barony Rosendal, a historic estate situated above the fjord.  It's surrounded by an incredible rose garden and rivers within walking distance.  I highly recommend it!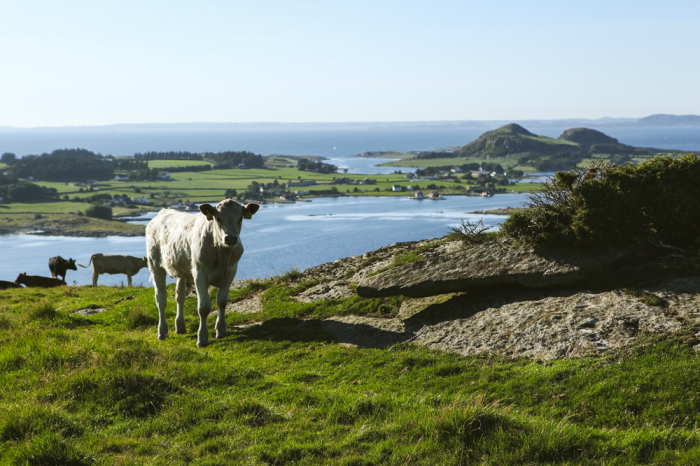 Not to be Missed
Visit the Fløibanen Funicular and Fish Market.
Tour the Barony Rosendal in Bergen.