While visiting Hong Kong with a friend, we decided to ask the front desk at our hotel for suggestions on where to visit. We wanted something a little off the beaten path, a bit more authentic, and not the typical place they might send a tourist. He suggested we visit the local food market which was just down the street from our hotel in Mongkok. The experience was incredible and one I won't soon forget. From the smells to the colors and even the discovery of new types of fruits and vegetables (new to me at least!), the market was absolutely amazing!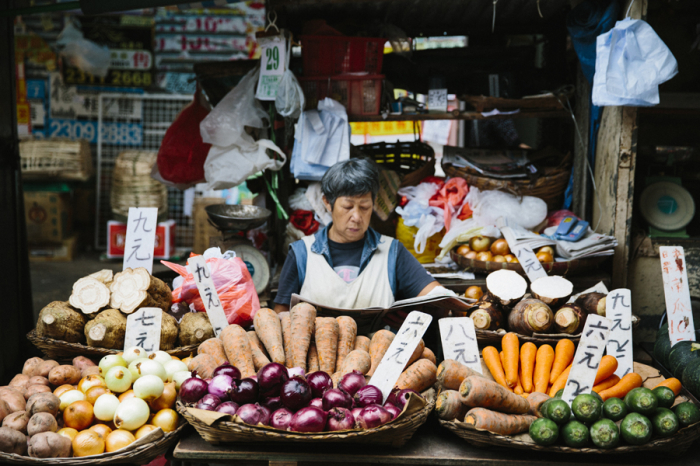 Hong Kong food markets are not a place for the squeamish! We found that most of the goods sold at the market were actually still alive. The turtles, fish and even frogs were pulled live from their baskets and prepared for the customer on site. We watched as the frogs were skinned and fish beheaded before being wrapped in paper and taken by locals to their tables for the evening. It was fascinating to see people so intimately tied to their meals. We are so distant from our food here in the US, never truly having to witness the preparation of our meat. But for the people of Hong Kong, they are very aware of the whole preparation process and the food itself is as fresh as it comes. It was certainly a cultural eye-opener!
The Details
Mongkok Wet Market
Nelson Street in Kowloon, near Langham Place Hotel
Open early morning to approx. 6pm
Born and raised in the Carolinas, Millie Holloman loves lavender, succulent gardens, and shopping at Anthropologie.