My grandfather always told my mom growing up, the before you venture out to see the world, see your own country first. Seeing the Southwest and West coast through the eyes of a New England girl is always fun (especially during the New England Winters). We just returned from the most amazing road trip that was just at 1,000 miles over 10 days. We went from Fountain Hills, AZ and took the most scenic route to San Diego—Route 8 along the Mexican border. We saw such changes from sand dunes to forest to driving right through the mountains.
Our first stop was in San Diego, where we spent a few days by the fish pier and enjoyed the San Diego Zoo.
From there is was off to Santa Barbara. Watching the fog "burn off" from the Pier on East/West Beach was beautiful. The colors of the water popped and the seals were putting on a show for the onlookers. The Castillo Inn in Santa Barbara was by far one of the most pleasant stays we have ever had at a hotel. With unbeatable (out of season) prices and round the clock service I highly recommend it.
Next up it was time for the long stretch of road trip from Santa Barbara to San Jose with memorable pit stops along the way on Coastal Route 1 (from San Luis Obispo through Monterey Bay we toured Hearst Castle (a must see!) and saw the Elephant Seals in San Simeon.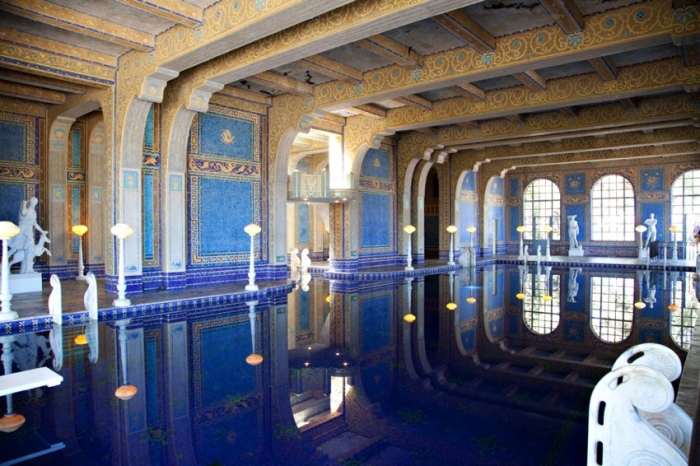 A stop in Santa Cruz for sea lions and windsurfing.
In San Jose, we took a day trip to see the incredible red woods at Big Basin State Park and walked the beach of Half Moon Bay.
Last up was the quick 30 min ride to San Francisco for the last couple days of the road trip. From the side guided tour of Alcatraz to walking famous Pier 39 and across the Golden Gate Bridge it was a perfect locale!
We also took time to drive down Lombard Street, check out the "painted ladies" and take in their famous St. Patricks Day Parade—and I can't forget the rides on the Trolley cars.