As a wedding photographer, my job sometimes takes me to exotic locations for destination weddings. Fortunately for me, I was recently invited to capture a wedding in Capri, Italy—a gorgeous island off the coast of Naples. Capri is a relatively small island with one major port only accessible by ferry, in a town also named Capri. Capri (the town) is very small, and only accessible by foot.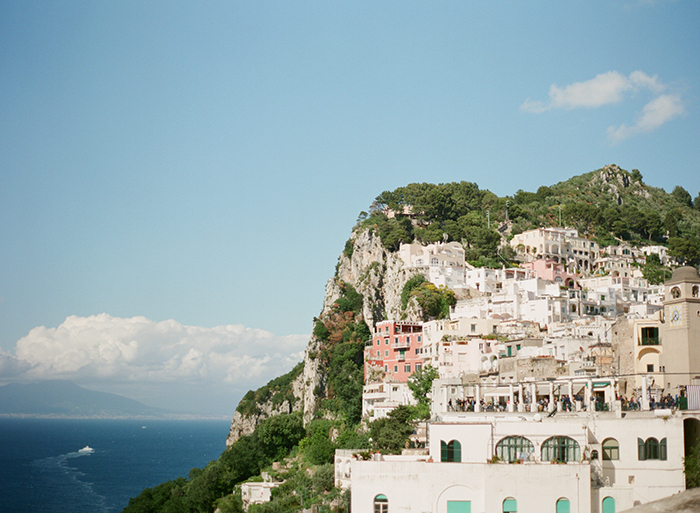 The island is reminiscent of a different time with gorgeous old villas, winding alleyways and a slower pace of life. Capri is a well-known locale for tourists and the perfect place to dine on traditional Caprese food, shop and relax by the seaside or the hotel pool!
While there, in addition to indulging on food (and wine!), I recommend seeing the island from a different point of view. Renting scooters is fun but not for the faint of heart as Capri and Anacapri (the only two towns on the island) are connected by narrow roadways that climb up the steep and jagged cliffs. If you can stomach it, the views are amazing. When in Anacapri, definitely check out the chair lift that for a few Euros takes you to the highest point on the island for amazing views. The island can also be explored by boat. One can take a small ferry around the island or rent a private speedboat. And weather permitting, be sure to check out the Blue Grotto!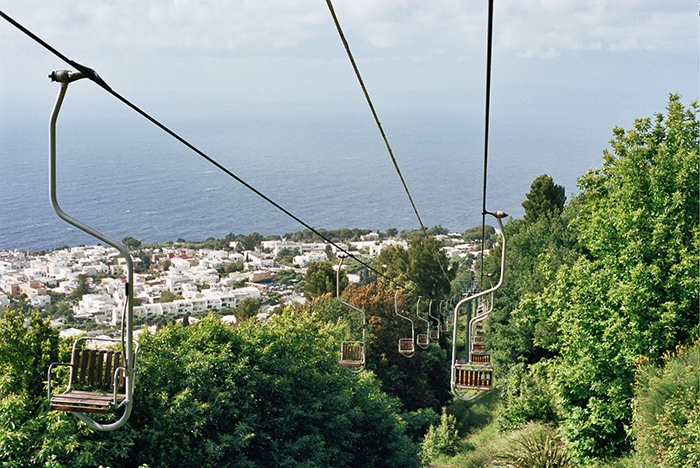 Stay
Hotel La Tosca
Via Dalmazio Birago, 5 80073
Capri, Italy
39-081-837-0989
Hotel Punta Tragara
Via tragara, 57 80073
Capri, Italy
39-081-8370844
Laura Ivanova is a film wedding photographer based in Minneapolis & NYC. When she's not traveling or photographing weddings she enjoys relaxing at home with her husband and two pups and attempting to cook delicious, complex vegetarian meals.