Having gone on safari in South Africa last year, I was instantly struck with the safari bug. Wanting to take our experiences to the next level, my wife and I researched where in Africa we could do just that. We kept coming back to the Masai Mara in Kenya and planned a trip to visit at the end of September to see the infamous Great Migration.
It's still difficult to put this experience into words. In the Mara, the sheer number of animals is almost beyond comprehension. Watching these magnificent creatures, sometimes from less than ten feet away, living and surviving day in and day out was astonishing. I came home with such an immense respect for animals and a true appreciation for nature.
Spending time with these creatures really does humanize them. Some of my most favorite images from our experience are those that show the emotion in an animal's eyes. Struggles, hunger and domination are all present in safari and it's incredible to see. The experience is so much more than just looking at animals. It's humbling as a human being watching a lioness, who survived a cobra bite a day earlier, spending every waking moment looking after her two month old cubs. One can see the exhaustion in her face, not unlike a new human parent with love for her young. I left the Mara feeling as though I was on the same level as these amazing creatures – not higher up in the animal kingdom. Going on safari is an experience I simply cannot recommend highly enough. The dynamics and ever changing landscape of Africa is nothing like one can see anywhere else in the world, and it completely changed my outlook on life.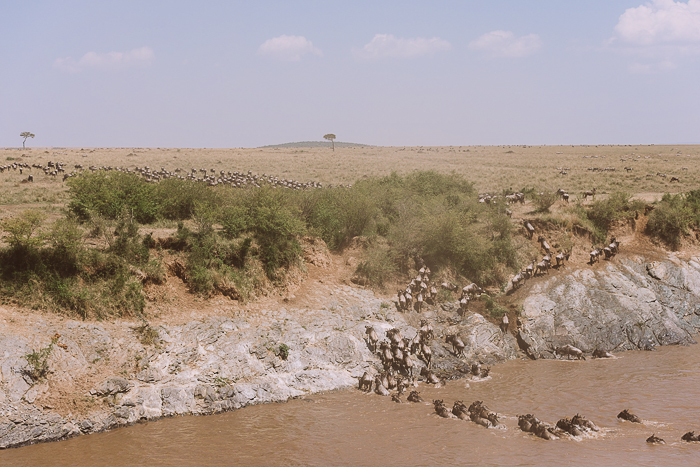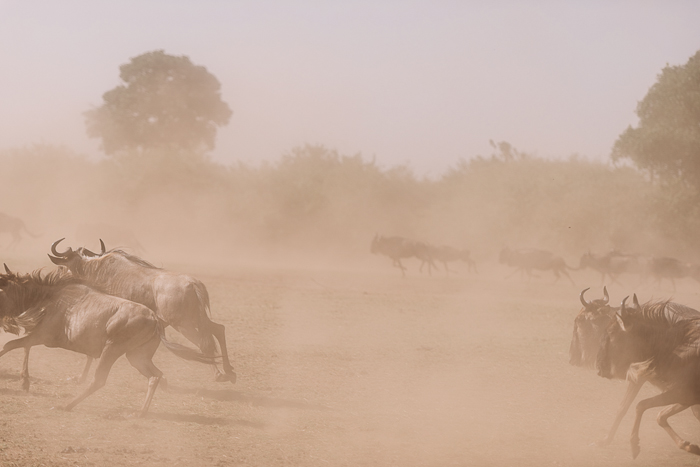 Stay
Entim Camp
[email protected]
+254.73.325.8120
Helpful Hints
Before your trip, do your research on both the Masai Mara National Park and the Great Wildebeest Migration.
Jesse suffers from an incurable case of wanderlust. It started when he studied abroad in London during his junior year at Syracuse and has grown exponentially since marrying his high school sweetheart. Over the past few years he has traveled to Africa twice and throughout the country of Italy.