One of my favorite things about China is just how diverse everything can be. One day you can be in an enormous city and the next you can take a quick train to a sprawling desert. I was so happy when I had a chance to visit the Mingsha Sand Dunes in the western Chinese city of Dunhuang. I arrived in Dunhuang by train and immediately took a taxi to Charley Johng's Guesthouse. Because I was only in the city for the sand dunes, I didn't mind that the hostel was about ten minutes from downtown. Much to my surprise, as I neared the guesthouse the park appeared in front of me. I couldn't believe just how close our hotel was to the dunes!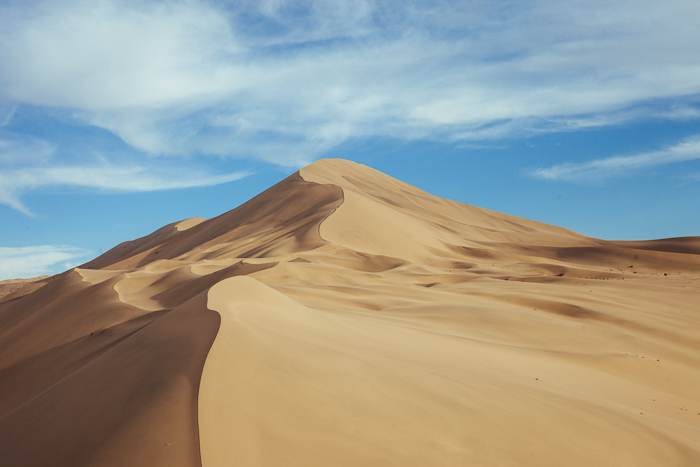 The main reason I was staying at Charley Johng's Guesthouse was because I had heard great things about their Gobi Desert camel trek. I wanted to ride a camel and pretend for an evening that I was on the infamous Silk Road.
I ended up being the only person on the trip to the dunes and I didn't mind it one bit. It was just me, the guide and a camel named Ting. One surprising part of the trip was that I did not expect to be riding a camel when she ran down a sand dune! I didn't expect to see those huge beasts running and I certainly did not expect to be riding one when it did.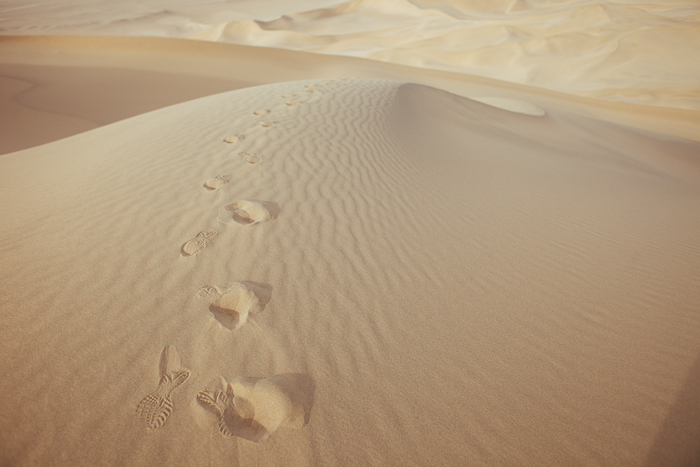 In the evening we rode through the desert until we came to a great camping spot right under a huge dune. I spent the evening taking photos, walking as far as I could and watching the sunset. The colors on the dunes changed so fast at sunset. I couldn't believe just how peaceful it felt out there, where all I could hear was the wind moving the sand. The guide made a fire and we feasted on cup noodles and warm beer. I laid in my sleeping bag and I saw my first-ever shooting star, followed shortly after by roughly ten more. I've never seen a sky more beautiful.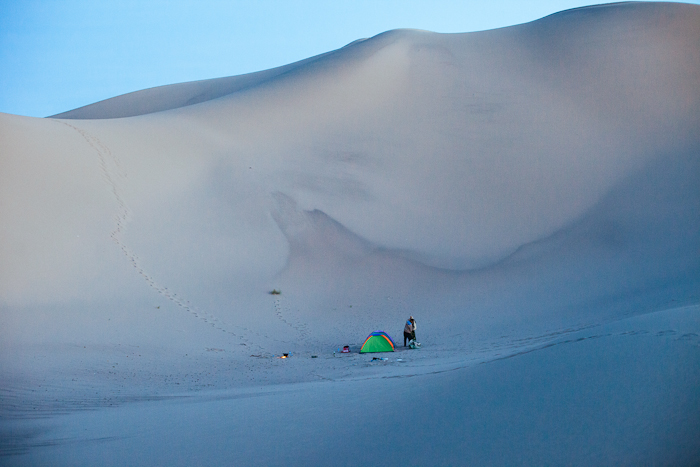 If you visit Dunhuang, I highly recommend a camel trek. There are parks inside the dunes that are filled with tourists doing noisy things like sand surfing. The camel trek helped me have a peaceful, re-energizing experience. I woke up at sunrise and repeated what I had done the night before. We rode back to town to finish up what was an incredible adventure.
Stay
Charley Johng's Dune Guesthouse
Dunhuang Mingsha Shan Sha Sheng Zhi Wu Yuan
Yuequan Shan Zhuang, Dunhuang, China
+86.138.9376.3029
Alex Blackwelder is a Tennessee wedding photographer who loves exploring new places and chasing the sun. In her spare time she's usually eating some weird food or learning new Chinese slang.