Our time in Thailand can really be broken into three phases – city living, relaxing (and eating) in the sand, and adventures (and more eating) in Chiang Mai. We put a respectable number of miles in during our first few days in Bangkok, wandering until our feet hurt and we needed to fill our bodies with curry. After hopping a short flight to the south we spent the next week in Patong Beach relaxing and reading and exploring the surrounding areas of Phuket. When we grew tired of ocean swims we grabbed our bag and flew north to the famed Chiang Mai where we rounded out the majority of our trip. It was here that we rode elephants, cuddled with tigers, and explored Buddhist temples. All the while eating as much coconut ice cream, mango anything, and curry everything that we could find.
We took the long and winding (uphill) road to the Doi Suthep temple.
If you've been to Thailand, you'll know that Buddhist temples are no rarity. One could easily spend a year visiting only the temples in Bangkok alone. Since Colton and I are amateur sightseers at best, we knew we wouldn't have the endurance to explore temple after temple after temple. We chose Doi Suthep as our one temple experience on the recommendation of family, and I'm so glad we did! It was the perfect combination of culture and history.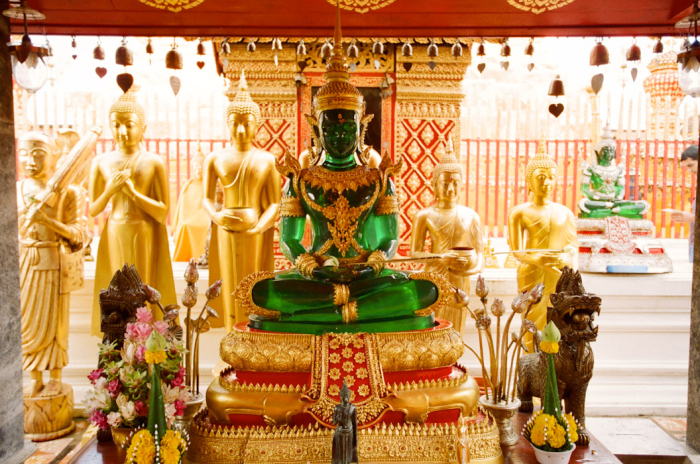 Our next adventure was an elephant trek!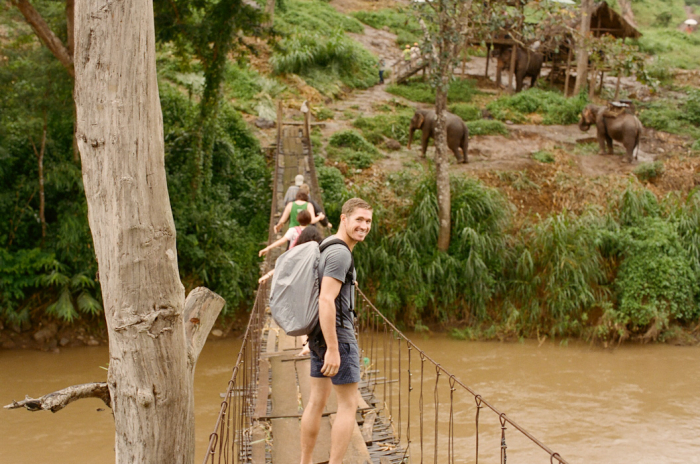 Then we made a point of scooter-ing to see a few tigers at Tiger Kingdom where our life-long dream of cuddling with a giant jungle cat came true!
Back in the city, we ate way too many sarabao from this sweet lady who has been in business for over sixty years.
We also explored the Sunday market and the neighboring Karen Village.
Word of Advice : Don't pack anything. Really. We took one carry-on backpack between the two of us and it was more than enough for our three week trek. Anything you could possibly need can be bought in-country for far less than the $50 cost of a checked bag. You'll be happy you traveled light as you're skipping from city to city with such ease!
Stay
Hotel M
2-6 Ratchadamnoen Rd, Chiang Mai
+6653 418698
[email protected]